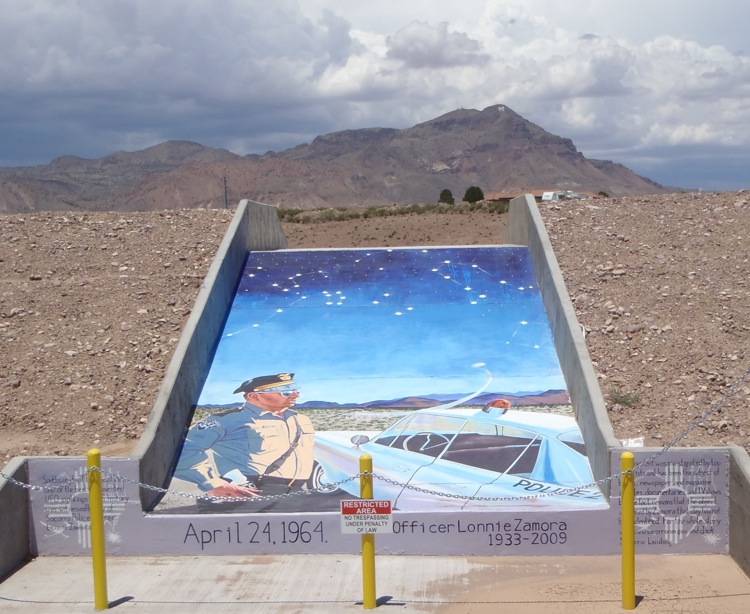 Commemorating Officer Lonnie Zamora
Park Street, one mile south of the Plaza in Socorro, New Mexico.
Acrylic on Stucco, 15'x 42'
(2012)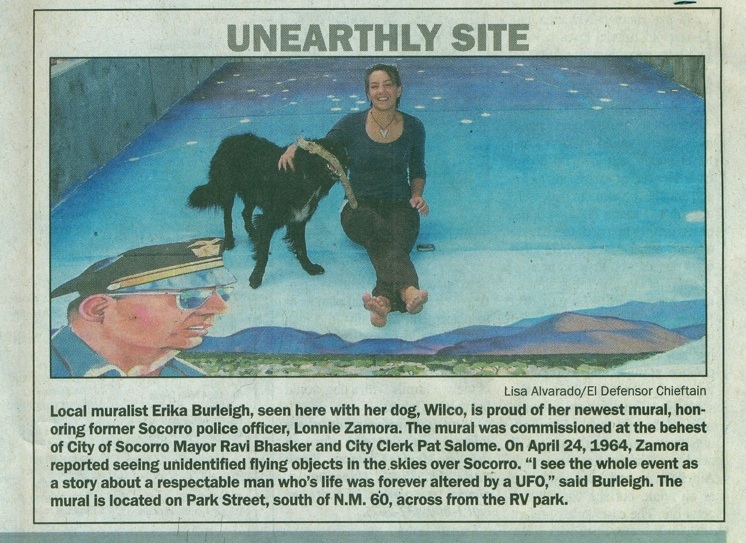 El Defensor Chieftain, Socorro, New Mexico (April 28, 2012, p. 1)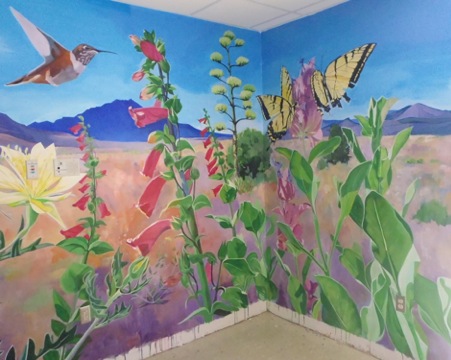 Entrance to Healing Garden.
Socorro General Hospital in Socorro, New Mexico
(2012)


El Defensor Chieftain, Socorro, New Mexico (February 27, 2013, p. 1)
Entrance to Healing Garden at Socorro General Hospital in Socorro, New Mexico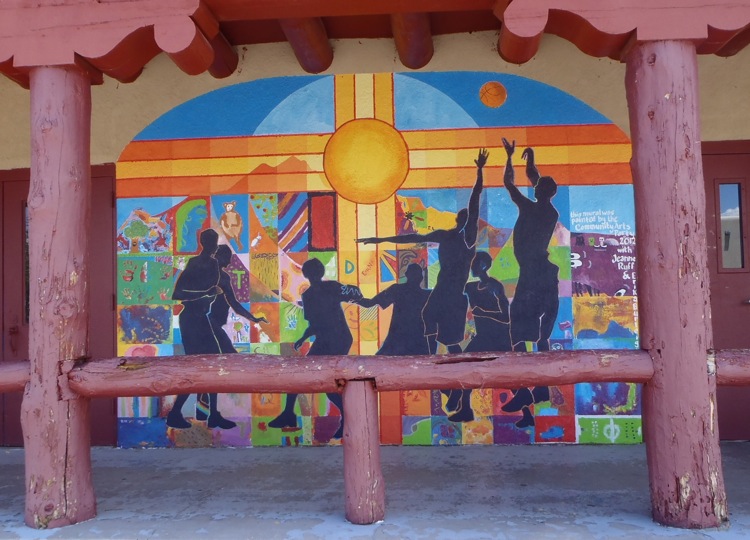 Community Art Project
Finley Gym, south of the Plaza in Socorro, New Mexico.
Acrylic on Stucco, 12'x 10'
(2012)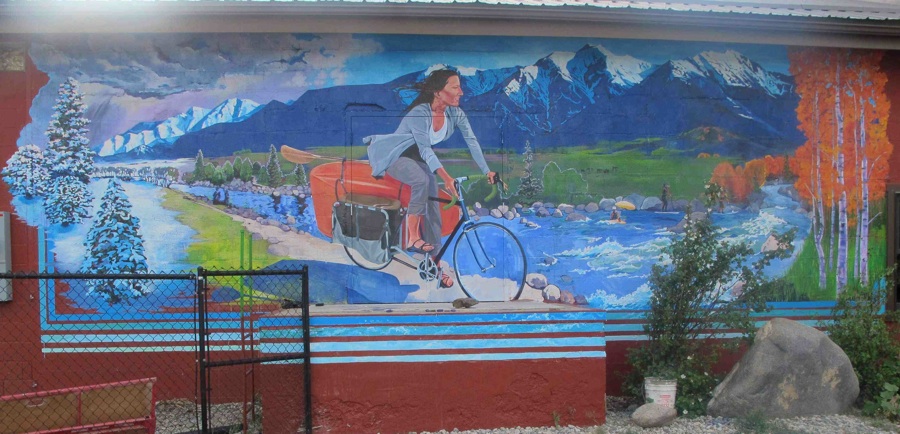 Eddyline Taproom
Buena Vista, Colorado.
Acrylic on Brick,
(2012)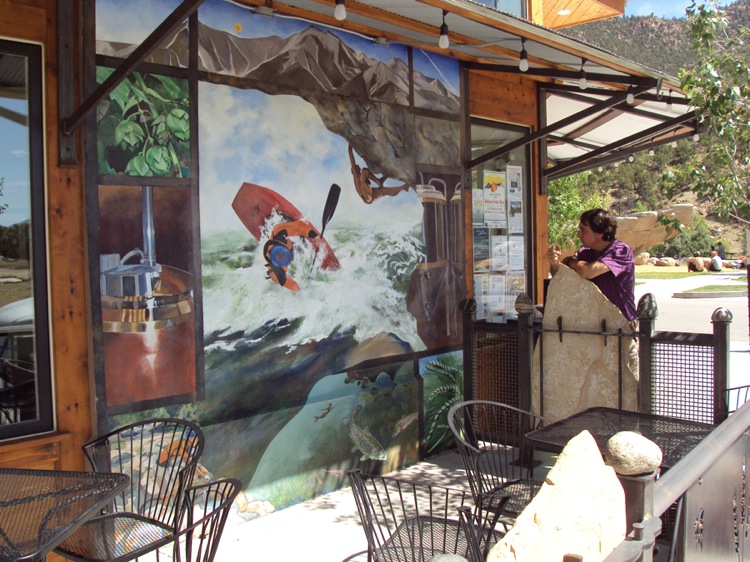 Eddyline Brewery and Restaurant, Buena Vista, Co.
"Pedal, Paddle, Pull"
(2009)

Visit www.eddylinepub.com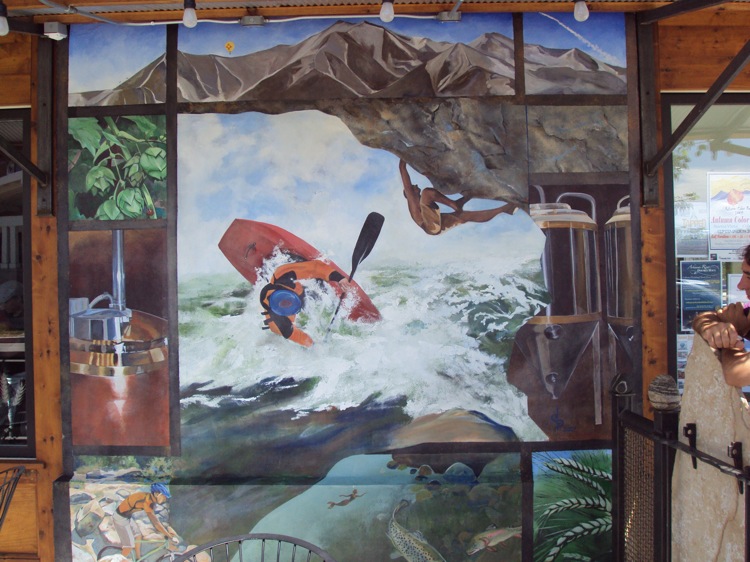 Pedal, Paddle, Pull
Acrylic on Stucco, 9'x9'
(2009)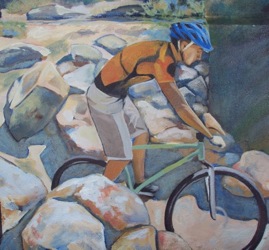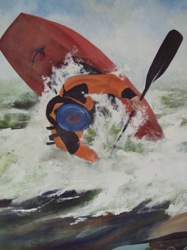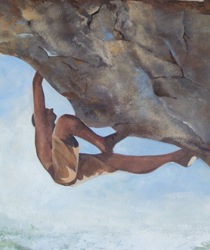 Details from above "Pedal, Paddle, Pull"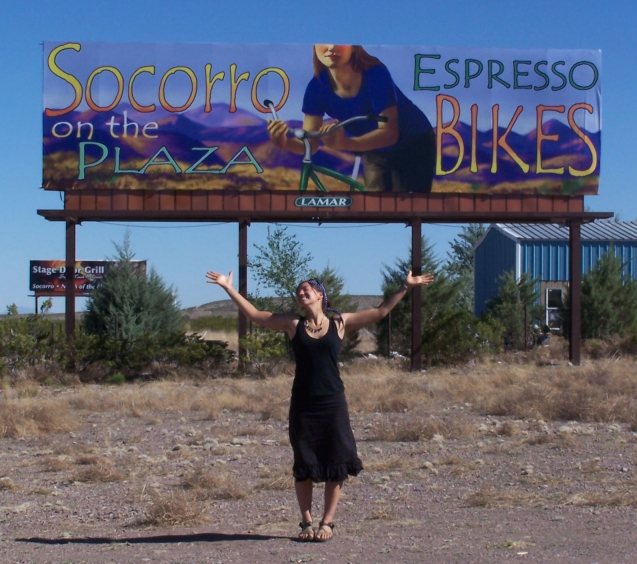 Billboard for Manzanares Street Coffeehouse and the Spoke'N Word Cycles.
Digital (2008)
located on I-25 southbound outside of Lemitar, New Mexico.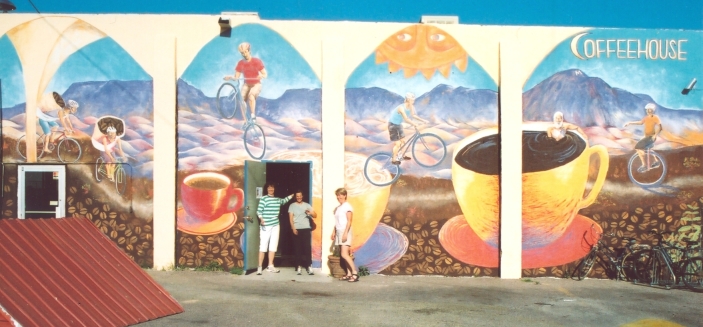 Bikes and Beans
110 Manzanares Street, near the Plaza in Socorro, New Mexico.
Acrylic on Stucco, 16'x 36'
(2007)



Mural on Howell
Acrylic on Panel, 24"x 96"
(2008)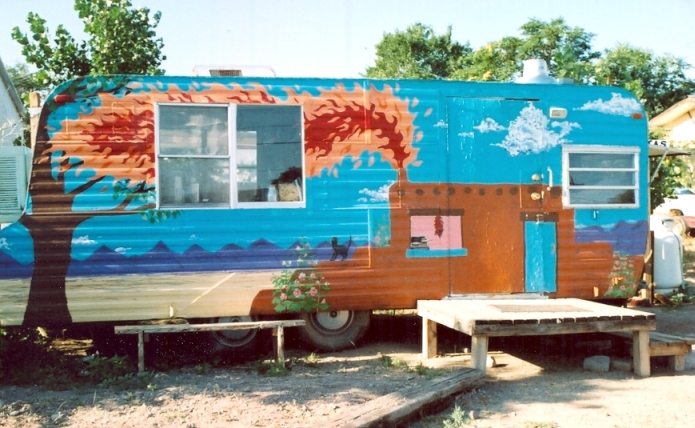 Wild Cooking
Casa Cuisine, a traveling food trailer in Socorro, NM
(2006)

The painting that started Erika's mural career...

End of Page.